2021 Farmhouse Blooms Bouquet Subscription
$

152.00 Sold Out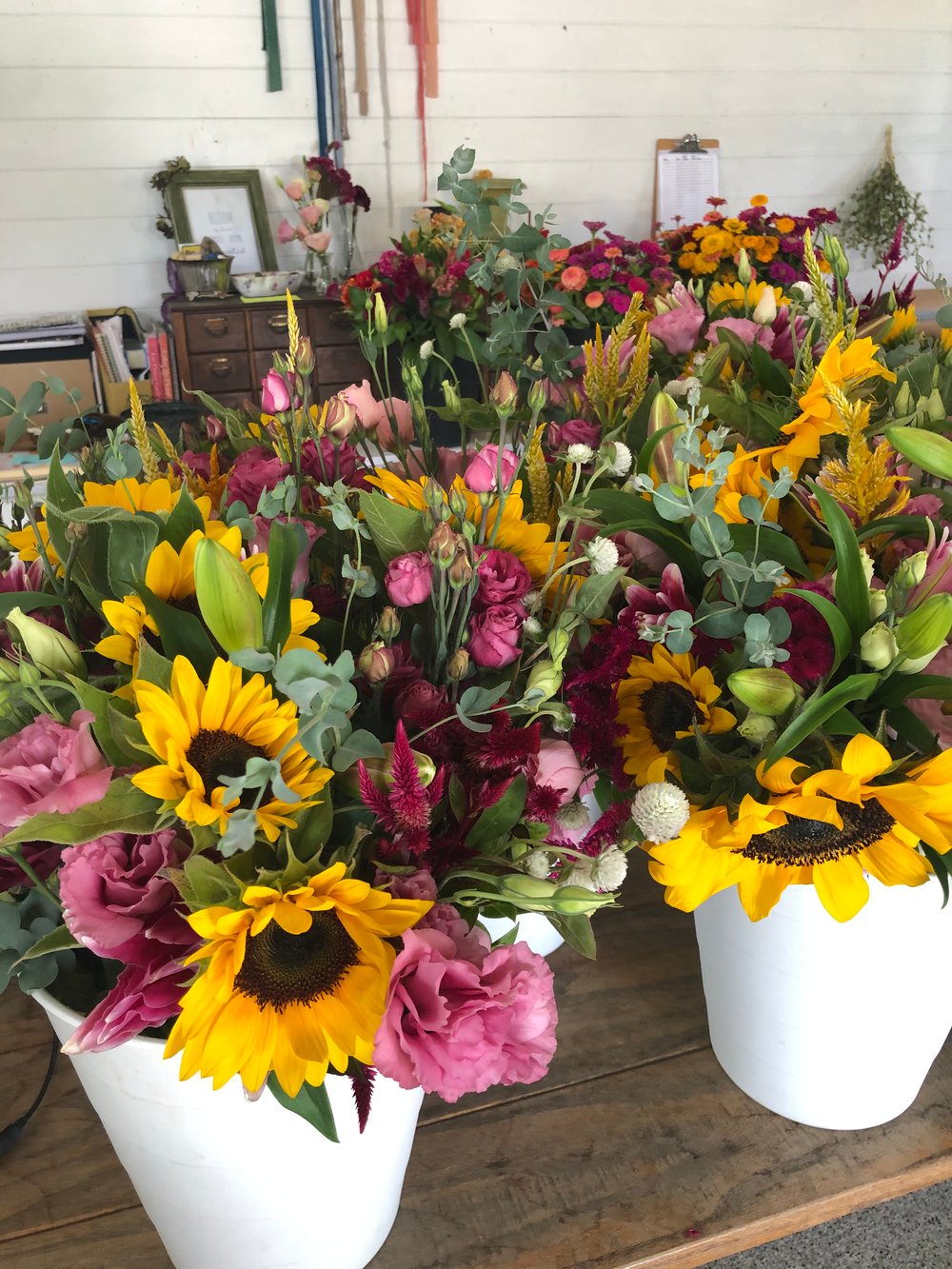 Fodor Tree Farm offers premium, fresh-cut bouquets of flowers in the summer months. Grown right here in Poland, Ohio these flowers are picked right out of the fields and designed into a gorgeous table bouquet for our subscription members.
The hand-tied flower bouquets may include lilies, sunflowers, lisianthus, zinnias, dahlias, gladiolus, sweet peas, celosia, tuberose, rudbeckia, and more. Lush foliages such as eucalyptus, scented geraniums, grasses, and herbs will be included to create texture and a finished look for your bouquet of blooms. Your fresh bouquets will be sleeved and ready for your favorite vase.
The Farmhouse Blooms Subscription Bouquets will be picked up here at Fodor Tree Farm on the subscription dates from June through September from 4:00 pm to 6:00 pm. The monthly subscription option includes four hand-tied bouquets and the Bi-monthly option includes eight. Pick-up dates for both options are shown below.
Though we are not certified organic, we take pride in what we do and try to be as natural as possible.
Monthly Subscription Pick-up Dates: June 17, July 15, August 5, September 2
Bi-monthly Subscription Pick-up Dates: June 10 & 24, July 8 & 29, August 12 &26, September 9 & 23
*No substitutions or exchanges. Bouquets must be picked up on the subscription day specified.
Please select Monthly option or Bi-monthly option below.
*If you would like a gift certificate, please indicate in the notes section during check out. You may pick up gift certificate at our farm (at a predetermined time) or it may be mailed to recipient. A reminder email will be sent as the first subscription date approaches. If this is a gift, please include the email of the recipient in the notes section so they can be included in these reminder emails.
Share